ARTICLES
Business Law Working Papers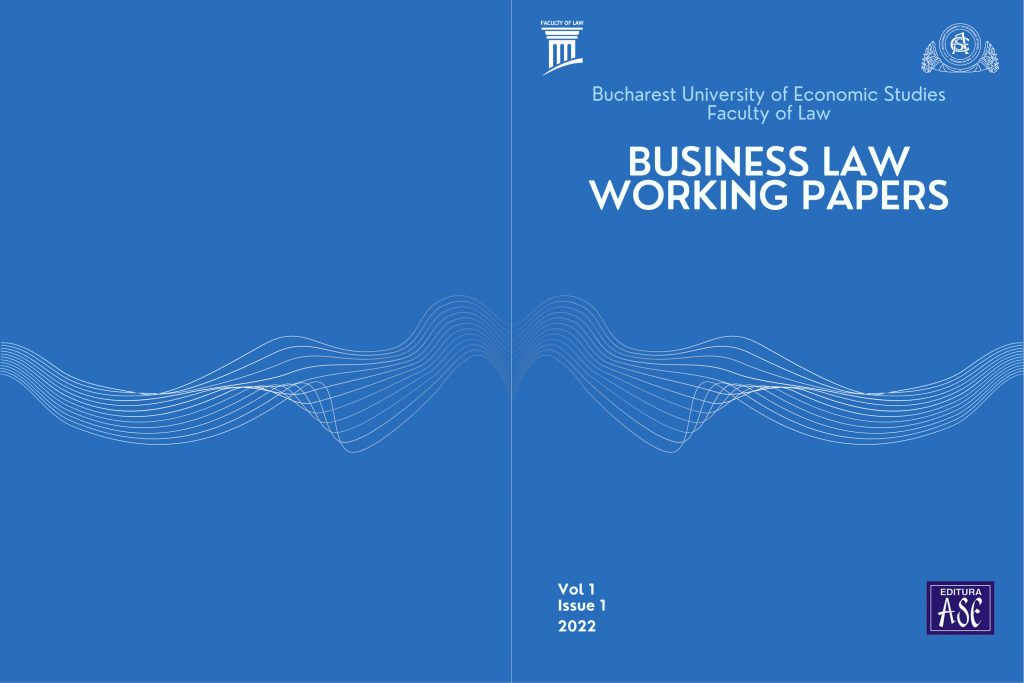 FOREWORD
Dear colleagues and readers everywhere,
We present to you the first issue of the Student Journal of the Faculty of Law, Bucharest University of Economic Studies in Bucharest, Business Law Working Papers!
The journal is the result of your scientific activity, and we are happy that others who browse these pages will learn about your writings and research. We suggest that the Journal functions as a creative, legal setting where your thoughts can take shape and evolve into academic essays. This setting is one that is marked by tenacity, passion, encouragement, initiative, vision, motivation, and involvement.
For this reason, it would be ideal for the Journal's pages to include passages written by students from all years of study, from all groups, with their viewpoints, considerations, and recommendations. This would highlight their personalities and individual writing styles.
Aimed at all of our readers, you will also find in this magazine innovative—even groundbreaking for the current legal climate—ideas on the subjects of Competition Law, European Consumer Law, European Digital Single Market, and many more to come. These ideas are providing a contemporary viewpoint on the topics as well as fresh legislative proposals.
In order to show the world what it means to be a student at the Faculty of Law within the Bucharest University of Economic Studies, we hope that the journal that begins its existence here today will bring students together in a positive action for all, as a testimony of involvement, dedication, and passion for scientific research and for their professional development.
Editorial team
Competition policies and the High-Tech Market
Author: Iulia-Alexandra DIDU
Perspectives of Consumer Law in the European Digital Single Market
Author: Miruna-Alexandra POPESCU
The EU-China Investment Treaty: Challenges, Perspectives, Competence
Author: Lucian-Florian NUȚĂ